Deadline is approaching! You still have time to submit for Volume 3! Could you be the NEXT COVERGIRL?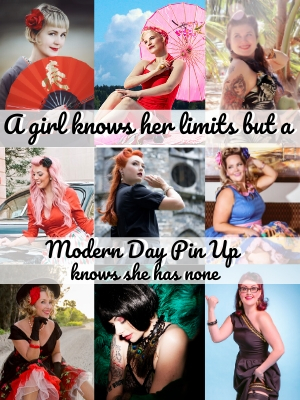 56 pages, published 8/17/2019
The Cosmo Magazine for the Pin Up Community full of fabulous Pin Ups from around the world, articles, Fashion tips, Styling Tutorials, Events & More!
52 pages, published 3/30/2020
Volume 2 is HERE! The Pin Up Magazine EVERY Pin Up will be reading! A Pin Up Lifestyle Magazine catering to the Modern Day Pin Up that struggles with work and play, needs to be creating fast pin up hair-dos, loves to travel, yo-yos with their weight and LOVES vintage style and fashion.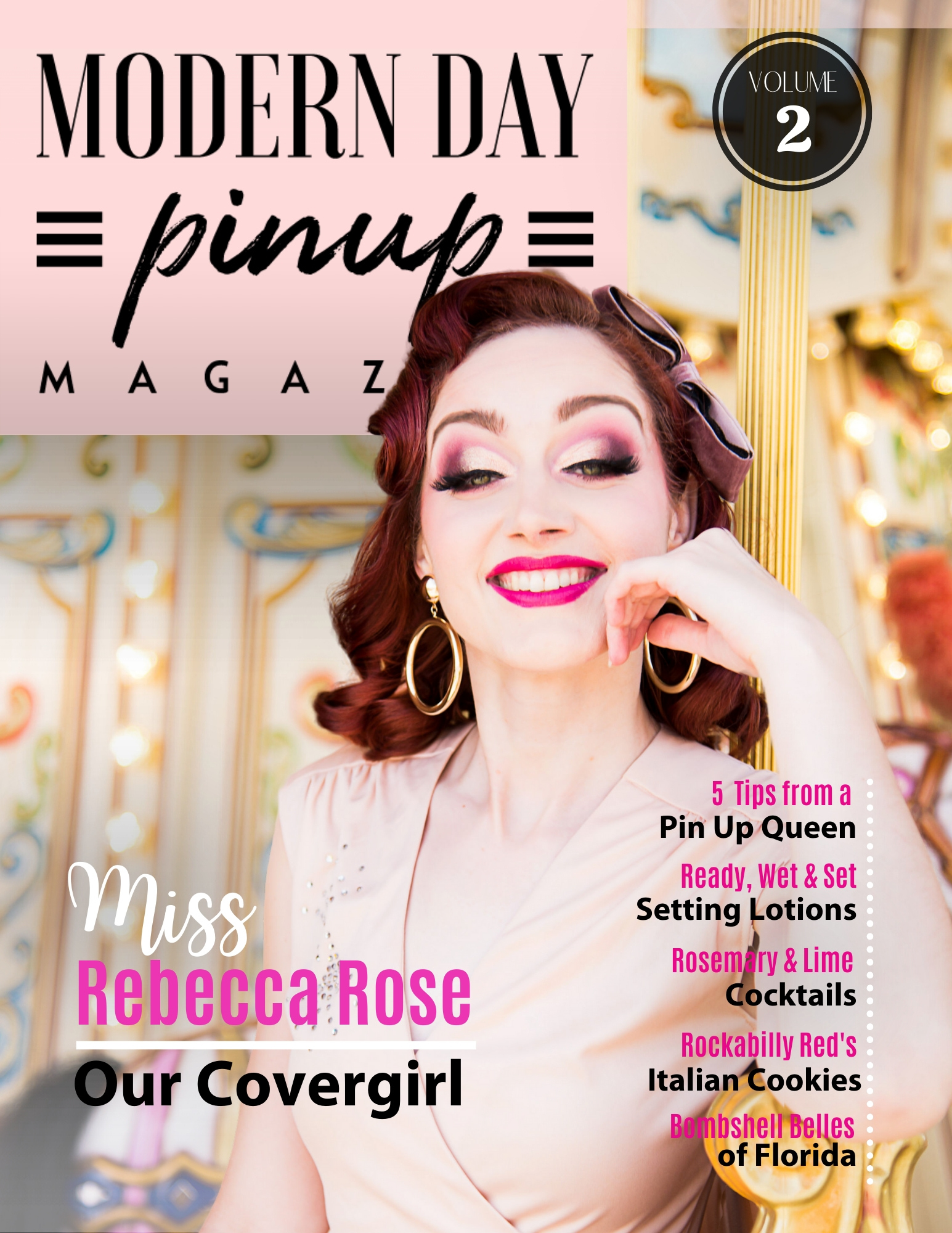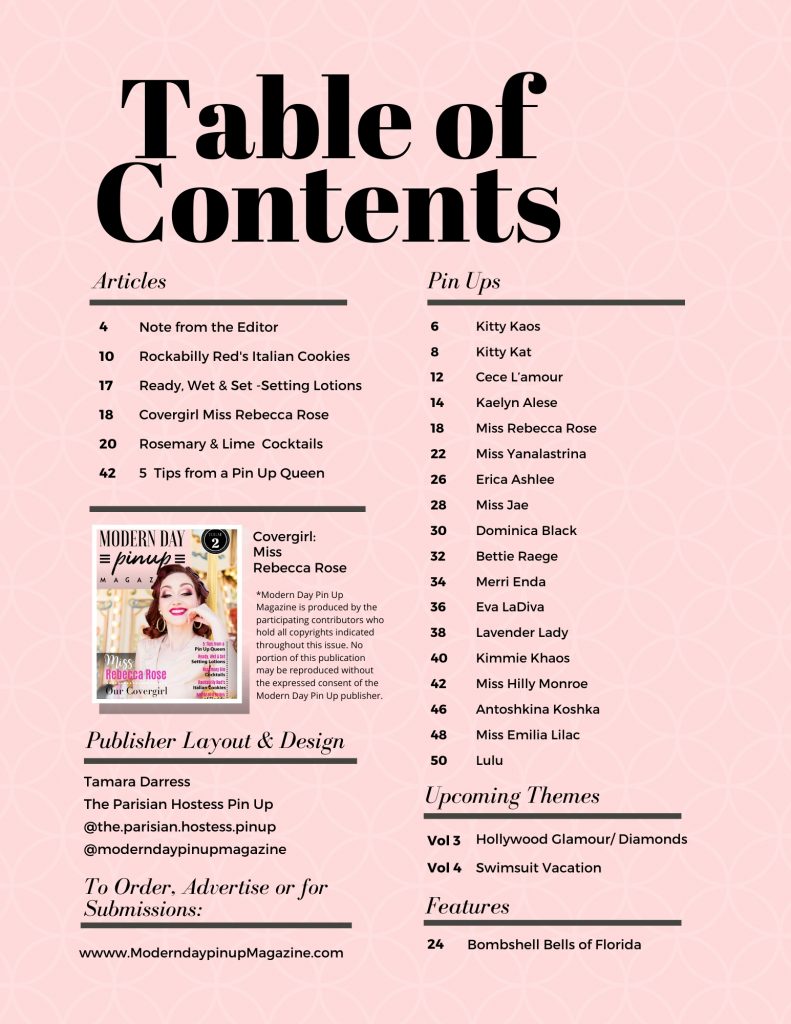 Fabulous Pin Ups, Tutorials, Articles & more!

The Modern Day Pin Up Magazine Release Party at American Icon Brewery with the editor The Parisian Hostess Pin Up