Written By: Rockabilly Red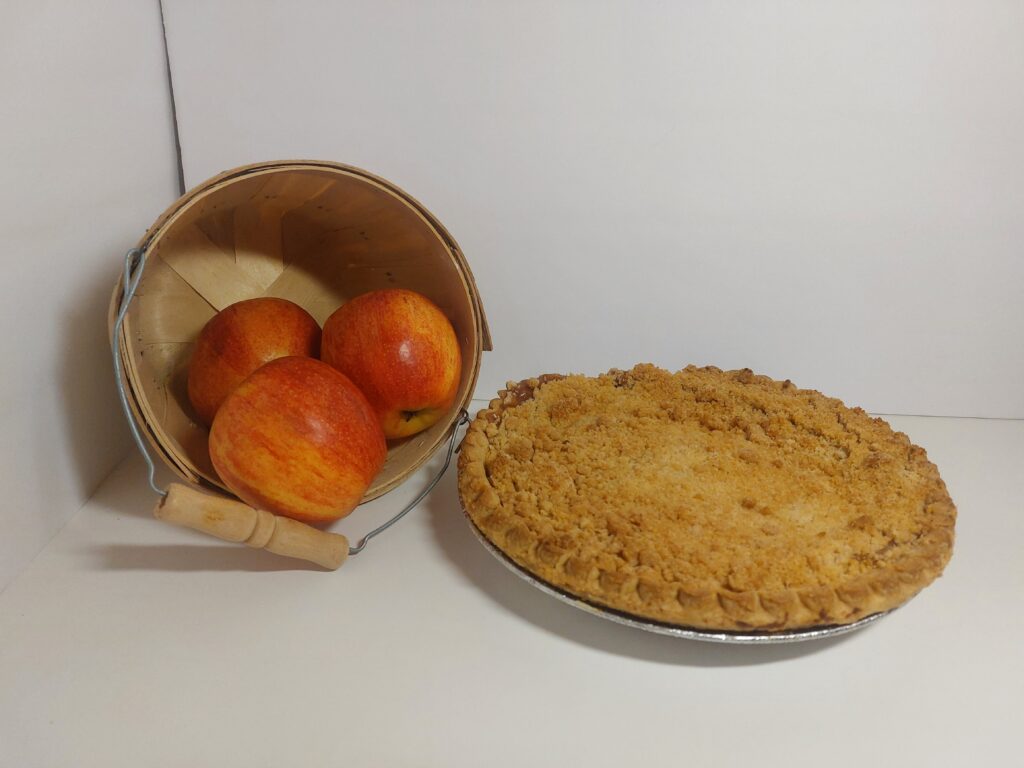 Looking for a slice of something sweet? Who doesn't love a homemade apple pie! With a delicious crispy crust and warm gooey filling, this pie is sure to satisfy anyone's sweet tooth.
Ingredients:
For the crust:
1 cup flour
1/2 teaspoon salt
1/3 cup shortening
2 to 3 tablespoons of cold water
For the filling:
8 cups of sliced and cored peeled apples
1/2 cup sugar
1/2 cup brown sugar
1/4 cup flour
1 teaspoon cinnamon
1/4 teaspoon nutmeg
1 tablespoon lemon juice
For the topping:
1/2 cup unsalted butter, softened
1 cup flour
2/3 cup brown sugar
1 tablespoon sugar
Directions:
Begin with the crust, either by following this recipe or using a premade crust. In a medium bowl combine the flour and salt. Mix the shortening in with a pastry blender or fork until it begins to clump together.
Sprinkle cold water a little at a time and gently mix until the flour is moistened and begins to leave the side of the bowl. Flatten pastry into a round then wrap with plastic wrap and refrigerate for an hour.
Preheat oven to 400 degrees Fahrenheit.
Sprinkle a large flat surface with flour and use a rolling pin to roll the dough two inches larger than your pie plate. Carefully place the pastry into the pie plate and press it against the sides and bottom. Fold and roll the pastry under even with the plate.
For the filling, mix all the ingredients together in a large bowl then carefully pour into your pie plate keeping most of the apples toward the center.
For the topping, mix the butter, flour, and brown sugar with a fork or pastry blender until it looks like crumbs. Sprinkle this along with the sugar over the pie.
Bake for 45 to 55 minutes or until the crust and topping has a golden brown color. Move to cooling rack.
Enjoy!