Written By: Lena Gasheva with Ancient City Styled Shoots
Why plan a styled bridal shoot?
Are you pro or against styled shoots as a photographer? Regardless of your feelings toward styled shoot culture, it's a common practice for wedding photographers to attend styled fake weddings to get glamorous images for their portfolio. If you are a natural entrepreneur, you may find yourself teased by an idea of setting up your own styled wedding.
Below is a guide to getting started as a styled shoot planner for one spontaneous event or a potential source of income.
How to get started?
Come up with a theme, overall style, colors, and location. Start with a mood board. Then secure a spot for your event.
How to approach venues/vendors?
Approaching other business owners can be tough. We give brochures explaining what we are doing and why the venue profits partnering with us. It's also important that you set a date that works for both you and the venue and is at least a month in advance. Once you secure a venue, you can start advertising and engaging with others to find the perfect couple, dress, cake, flowers, etc. Get people excited about your theme!
How to advertise?
You can advertise your event using the mood board and images of the venue on social media, through targeted styled shoot Facebook groups and by word of mouth. We create Facebook events where we keep track of attendees, vendors and important announcements. Now we have a Facebook group – Ancient City Styled Shoots, where we post everything!
Once you drum up enough interest and start getting vendors, you can make posts or announcements. This can help entice others to sign up as well!
How to price your styled shoot.
Be prepared to be flexible. Be competitive but not overpriced. Look at what other styled event coordinators are doing in your area. Offer early bird discounts or limited time offers.
What is the photographer to model ratio.
It's best to maintain a maximum 5:1 ratio for photographers to models. You don't want your clients to be trampling each other or have to take pictures in uncomfortable positions.
What to communicate to photographers before and after the photo shoot.
Communication is an important part of planning a styled event. Make sure that you are open, honest and appreciative of their efforts. Be available and easy to reach. Don't assume that everyone knows what to do before, during or after the styled event.
How to ensure your vendors stay happy.
Don't make promises or commitments you don't intend to keep. It's better to under promise and over deliver.
Making repeat customers.
It's hard work organizing a styled shoot. After the event is over, it's tempting to take a few days off. Before you do, thank everyone for coming! Shortly after the event, we like to inform our attendees about future events. If they enjoyed the last one, chances are you have a repeat customer!
Do's and Don'ts.
Do:
Be Transparent
Be Bold
Be Honest
Be Patient
Don't:
Be Demanding
Be Overpriced
Be Easily Discouraged
Be Hard to Get Ahold Of
List of Apps/Tools to help keep you organized.
• Canva to make a mood board
• Pinterest to gather ideas
• Facebook to advertise and conduct ISO's
• Google Sheets or Excel to create a spreadsheet for budget, track attendees, etc
• Honeybook or similar to invoice and keep track of projects
• Notes or similar to keep messages and notes that need to be sent multiple times
Would you like to be a part of the next styled event in our hometown of Saint Augustine, Florida? Join the Ancient City Styled Shoots group on Facebook. Let us know that you read this article and whether it was helpful!
Photographer 1: Lena Gasheva: @boldsoulphotos. Venue: Magic Beach Motel: @magicbeachmotel. Dresses: The Way We Were Vintage: @thewaywewerevintage and @marrymeinstaugustine . Furniture: Gathered Rentals & Events: @gathered.rentals.events. Models: Jaclyn Herbert: @dolly.jax and Carlisle Brunswick: @carlisle_cakes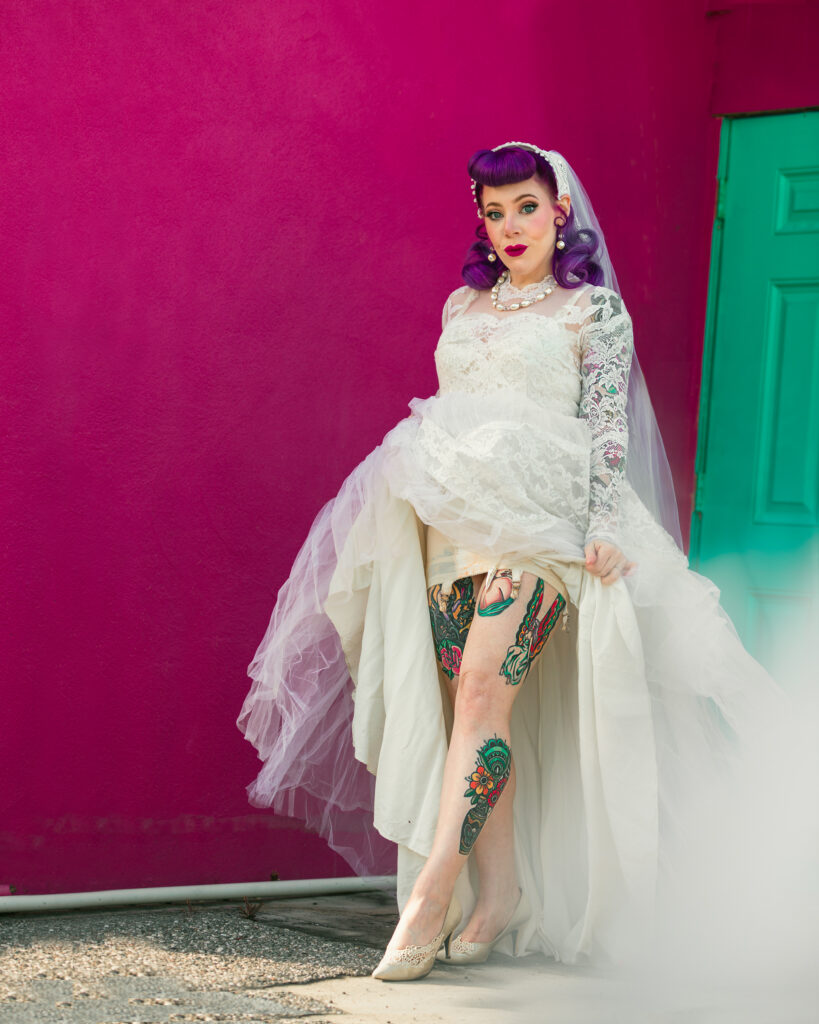 Photographer 2: Ann Rains Photography. Hosts: Ancient City Styled Shoots. Venue: Magic Beach Motel @magicbeachmotel. Dresses: The Way We Were Vintage @thewaywewerevintage and @marrymeinstaugustine. Furniture: Gathered Rentals & Events @gathered.rentals.events. Models: Jaclyn Herbert @dolly.jax, Carlisle Brunswick @carlisle_cakes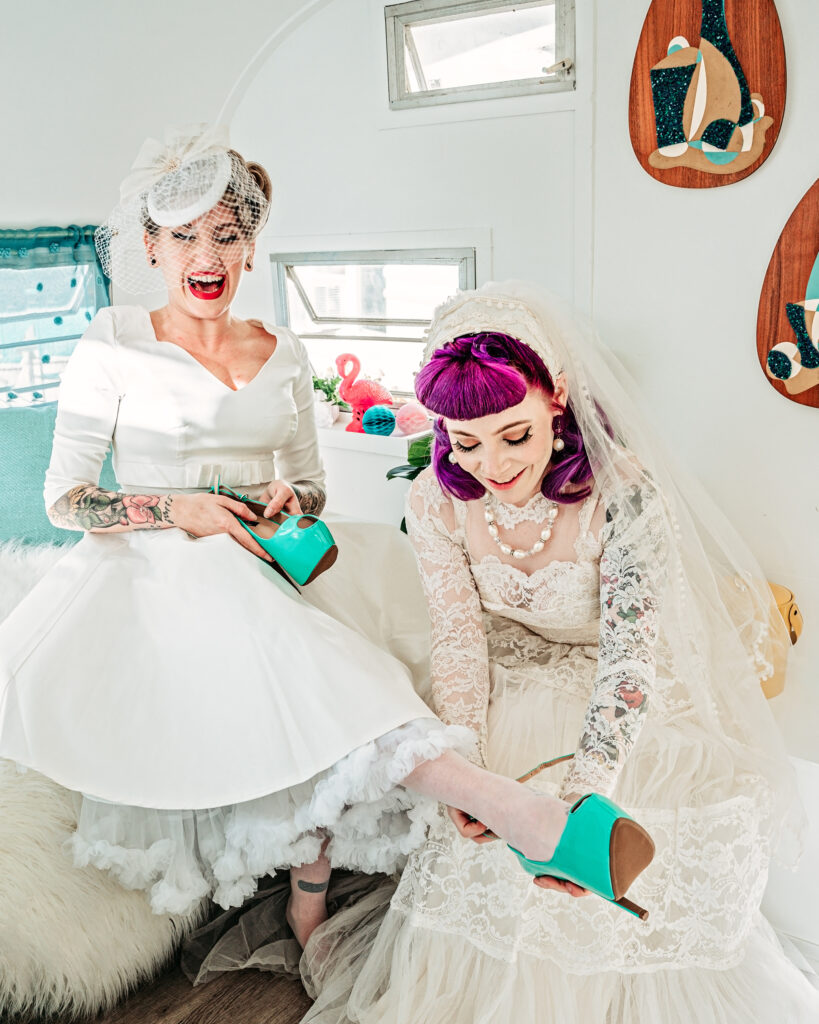 Photographer 3: Becca from Rock Your Rebellion Photography. Hosts: Ancient City Styled Shoots. Venue: Magic Beach Motel @magicbeachmotel. Dresses: The Way We Were Vintage @thewaywewerevintage and @marrymeinstaugustine. Furniture: Gathered Rentals & Events @gathered.rentals.events. Models: Jaclyn Herbert @dolly.jax, Carlisle Brunswick @carlisle_cakes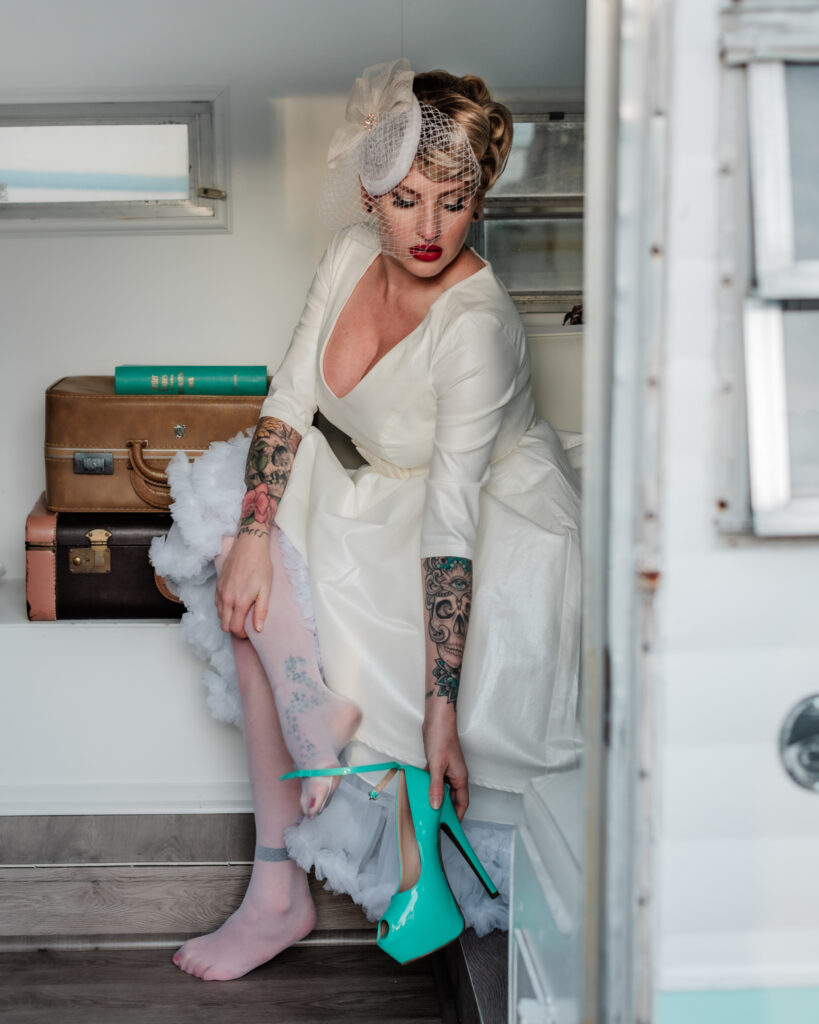 Photographer 4: Tiffany Bedenbaugh Photography. Hosts: Ancient City Styled Shoots. Venue: Magic Beach Motel @magicbeachmotel. Dresses: The Way We Were Vintage @thewaywewerevintage and @marrymeinstaugustine. Furniture: Gathered Rentals & Events @gathered.rentals.events. Models: Jaclyn Herbert @dolly.jax, Carlisle Brunswick @carlisle_cakes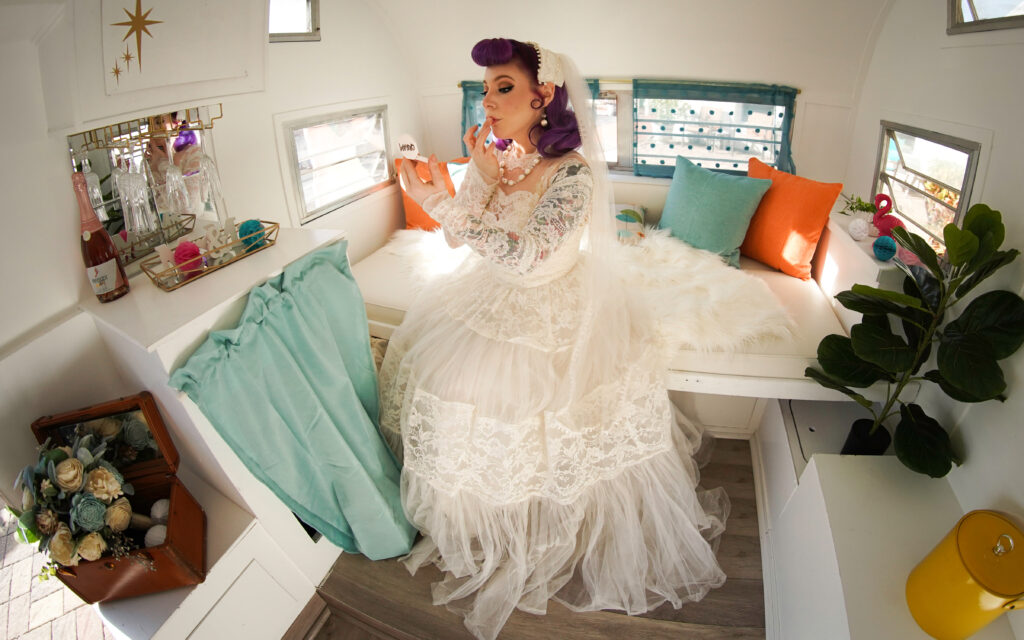 Photographer 5: Lisa Marie with LiMarie Photography. Hosts: Ancient City Styled Shoots. Venue: Magic Beach Motel @magicbeachmotel. Dresses: The Way We Were Vintage @thewaywewerevintage and @marrymeinstaugustine. Furniture: Gathered Rentals & Events @gathered.rentals.events. Models: Jaclyn Herbert @dolly.jax, Carlisle Brunswick @carlisle_cakes